by Tony Canty, CIO, Labatt Food Services
January 2012
[
Read

]

Abstract
Texas-based
Labatt Food Services
(10th largest food distribution service in the US at $1 billion sales) had a problem. Every fall, hundreds of schools would start to stock their cafeterias, making large, unpredictable orders and causing chaos in Labatt's inventories.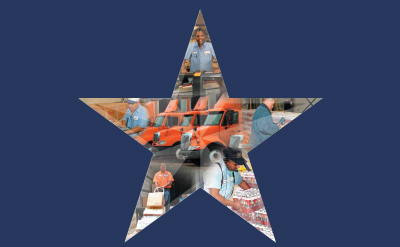 Efficient inventory management is particularly important when perishable food items are involved.  The school startup software, developed at Labatt using a DDD process, was the catalyst to over $1 million dollar operational savings in its first year of existence. In its first 3 years of use, the system has reduced inventory investment by over $8 million dollars while reducing out-of-stock items on orders by 50%, despite a 15% increase in sales.
Furthermore, this application and a tightly aligned new business process were iteratively developed in parallel and rolled out smoothly during the critical period preceding school start!
This deceptively simple application provided big value because it was precisely focused on the core domain, and because the model captured the nuances of the problem, with a good sense of what people do well and where software helps. Coordination of business process rollout and software development allowed just-in-time software that mitigated a serious business risk.