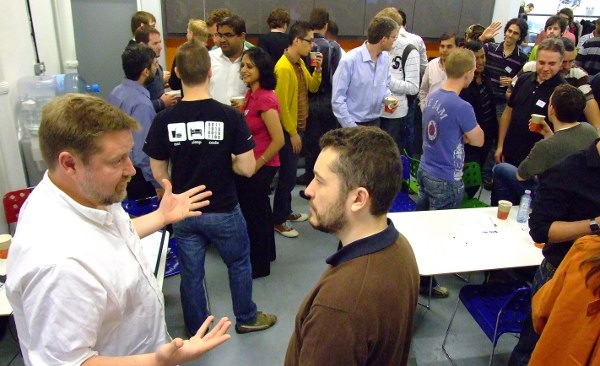 The second annual DDD eXchange in London is done. Wow! It turned out even better than last year.
The idea had been to make this a real conference, where experts convened to confer on the issues and questions of the moment in DDD. And that is what happened!
Rather than cram the day with talks which, while potentially informative, put attendees in a passive position, the conference focused on two broad themes: Architectural Innovation (especially Event Sourcing and CQRS) and Process Integration (combining DDD with Agile, TDD, BDD, etc.). It also included a lot of opportunities for interaction between everyone present. The whole was greater than the sum of the parts.
In 2010 the community's attention is turned toward two areas of innovative energy: A family of architectural approaches that promise to scale DDD more effectively and more clearly mark context boundaries; and a new look at fitting DDD and Agile processes together along with a handful of other key best practices.
The conference featured 7 expert talks, including those by Eric Evans, Udi Dahan and Greg Young, and two Parkbench sessions. All the talks were recorded and you can watch them online.
Eric Evans wrote up his impressions of the conference in the Domain Language newsletter here.